VisitKalsoy is a private company with 42 shareholders, representing every village in Kalsoy and the town of Klaksvík.

The purpose of VisitKalsoy is to generate interest in Kalsoy and to develop and support commercial tourism on the island, including helping people to develop and procure material and goods for sale.


---
Contact Information:Olivur Thomsen,Klaksvík, Manager

Tel.: +298 79 42 23

E-mail:

oth@nema.foMagni Garðalíð,Húsar, Chair of the Board

Tel.: +298 22 20 60

E-mail:

maturviljin@mail.fo

Address:
VisitKalsoy Sp/f,
P.O. Box 225
FO-710 Klaksvík

Bank Account:
Norðoya Sparikassi: 9865-304.135.7

Board:
Magni P. Garðalíð, Húsar, Chair
Johannus Kallsgarð Joensen, Trøllanes
Maria Sørensen, Mikladalur
Rólvur í Norðnástovu, Mikladalur
Olivur Thomsen, Klaksvík


Other Information:
Registration no.: 6151
Name: VisitKalsoy Sp/f
Founding date: 13.05.2015
Share capital: kr. 112.000
Accounting year: 01.01. – 31.12.
Auditing: Opted out of audit of accounts
Employer no.: 614203
Type of trade: VAT registered wholesaler of diverse goods

Styret af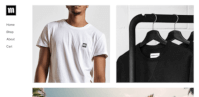 Opret din egen unikke hjemmeside med skabelonerm du kan skræddersy.