Snippets of Syðradalur's History



The village was first located on the island's western side and was called Blankaskáli. However, between 1810 and 1816, after an avalanche in the spring of 1809, the villagers moved to the eastside of the ridge, where there was no danger of an avalanche. Four houses stood in Blankaskáli, in which 29 people lived. As the Blankaskáli houses were moved, a fifth house was also erected. While the housed moved retained their original names, the new house was called "har Uppi" ("Up there").


People often ask why the early settlers did not place their homes closer to the shore. The answer is anybody's guess, but perhaps it was to stay safe; times were unstable—the Napoleonic wars were raging and piracy was not uncommon. Some think they built high in the valley, so the manure could spread downhill.

During the time of the smacks (ca. 1880-1940), two vessels had Syðradalur as home port: M/S Bjørgvin and M/S Gudrun. During this time, many skippers of smacks that had Klaksvík and Tórshavn as their home port were from Syðradalur. The villagers spent summers on-board the smacks and in winter they fished with engine driven boats. Syðradalur received electricity in 1966 and a ferry berth in 2005.

Superstition abounded in the old days. Five rocks around Syðradalur are said to house supernatural beings, two in the village itself, two in the fields and one outside the village walls. And who knows? One thing is certain, there are those who have seen strange sights around these stones.

The memorial in Syðradalur for those lost at sea was erected in 2000 and is worth a visit. Public toilets and showers are available in the village. During the spring, an arts and crafts course is held at the old school.

According to official statistics, six people lived in Syðradalur in 2015.

Syðradalur celebrated their 200th year in july 2016



---
Syðradalur in pictures

Styret af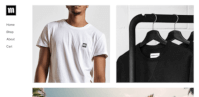 Opret din egen unikke hjemmeside med skabelonerm du kan skræddersy.